Termites
"Did you know that most house insurance policies
DON'T cover you for Termite Damage"
Protect Your Palace
Termite Treatment Caboolture. We are Certified Professionals Educated in termite biology and behaviour. Termidoor and Biflex are the main termite products we use and trust, both offering targeted treatment and proven effectiveness on termites.
We use the most environmentally friendly termite and pest control treatments and barrier protection for your home. Utilising the latest testing equipment, we're backed by over two decades of pest inspection and control experience. 
Termite Services
Initial Termite Inspections and Infestation Assessment
Treatment of Termites and Treatment Plans
Subterranean Chemical Termite Treatments and Barrier Protection
Council Certificates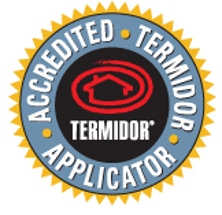 Call us today for a specialised treatment plan
to protect your biggest asset
from termites and other pests!