Spider Pest Control For Your Home or Business
While most spiders are happy to build their webs in your garden, others take up residence in your home or in and around outdoor living areas and children's play equipment. They not only look messy, some spiders can be very harmful to humans and pets especially Red-back Spiders and Whitetail Spiders. The recommended approach is a three-tiered spider control treatment in and around your property. This will not only treat any existing spiders, it will also treat new spiders.
Feel safe with superior spider pest control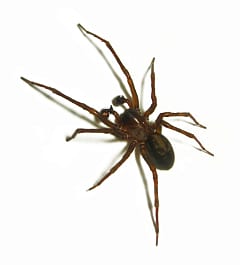 Spider Control is a Little Different
Spiders need a direct application of a chemical spray, because of their hairy legs they pick up little or no residual chemicals.
We use:
Biflex Aqua is used externally
Cislin 25 is used inside
Coopex Dust is used in roof voids